Toddler Art Playgroup (ages 2-4) - Thursdays 10am - 11am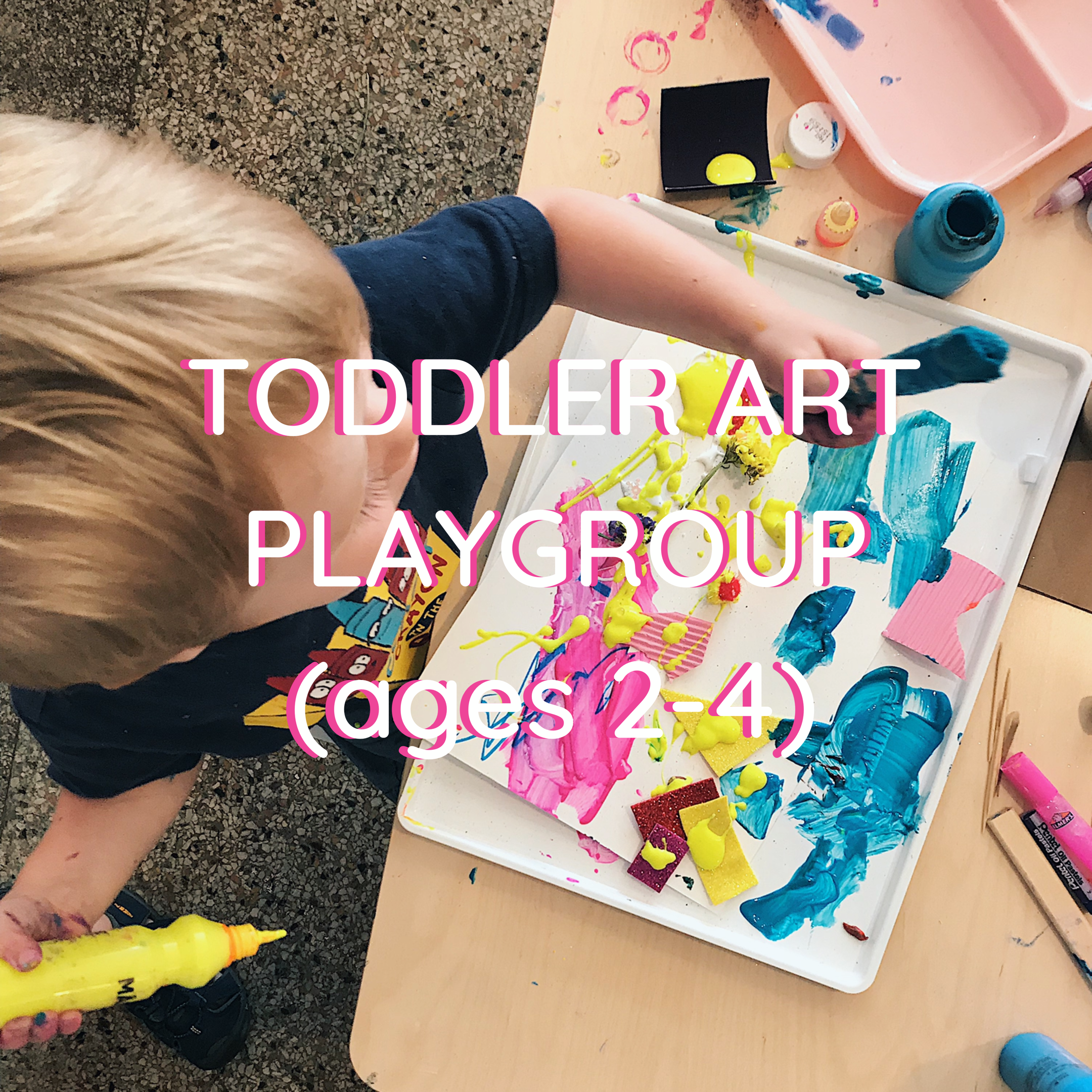 Toddler Art Playgroup (ages 2-4) - Thursdays 10am - 11am
One for the Tots! Join us on Thursday mornings from 10-11am for toddler art playgroup where we'll explore, play, create, and get messy!
Each week, we'll provide different "creative stations" for your little one. You can expect to your child to work independently, alongside his or her neighbors on a collaborative piece, and with you!
Time: Thursdays 10am - 11am
Cost: see pricing options below! all prices are for 1 child.
In person, day of = $22

Online preregistration = $18 (registration open until 9pm on the Tuesday night prior to class)

Toddler Art Playgroup Pass (6 classes) = $100
The Fine Print:
Toddler Art Playgroup preregistered classes are final sale and nonrefundable. If you cannot attend a date you signed up for, you are welcome to transfer it to another maker…just shoot us an email first!
Toddler Art Playgroup passes are also final sale and nonrefundable. If you cannot make to all of the 6 classes, you are welcome to transfer the remaining "balance" to another maker. Again, just shoot us an email and we can work it out :)