Sensory Playgroup for Baby (ages 8-24 months) - Tuesdays 9:30-10:15am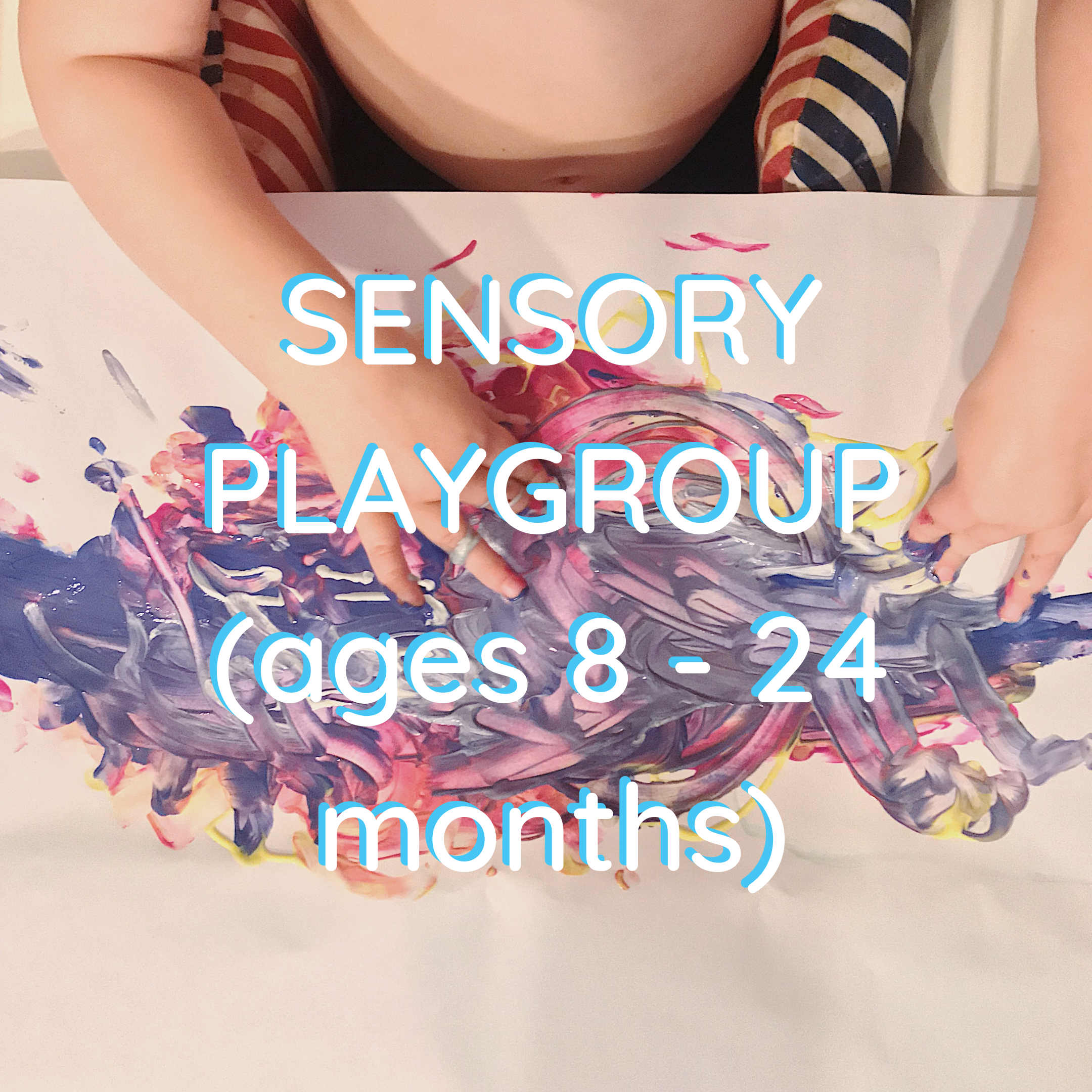 Sensory Playgroup for Baby (ages 8-24 months) - Tuesdays 9:30-10:15am
Join us every Tuesday morning from 9:30am - 10:15am to engage in all things SENSORY!
Babies 8 - 24 months will spend the morning exploring age appropriate art materials, engaging their senses and getting messy! Parents and caregivers: this is a great time to engage with your child, support baby's exploration, and have a little messy fun. Best part: we do ALL the clean up!
Please dress for mess! We recommend having your child in a disposable diaper in case they want to get really crazy ;) Please note that we use all non-toxic and age appropriate materials.
We hope you use this time to connect with your child, fellow parents and caregivers, and appreciate the mess without the worry!
Time: Tuesdays 9:15am - 10am (Check-in begins at 9am)
Cost: see pricing options below! all prices are for 1 child.
In person, day of = $22

Online preregistration = $18 (registration open until 9pm the Monday prior to class )

Sensory Playgroup Pass (6 classes) = $100
The Sensory Playgruoup Pass allows you and your family to "drop in" to any playgroup date of your choice—no commitment! Preregistration for a single class will require a date commitment.
* P.S. Sensory Playgroup Passes make great gifts ;) Contact us for more info!
The Fine Print:
Sensory Playgroup preregistered classes are final sale and nonrefundable. If you cannot attend a date you signed up for, you are welcome to transfer it to another maker…just shoot us an email first!
Sensory Playgroup 5 class pass is also final sale and nonrefundable. If you cannot make to all of the 5 classes, you are welcome to transfer the remaining "balance" to another maker. Again, just shoot us an email and we can work it out :)